From July 23 to September 23, 2022, ISUZU Vietnam dealers launch a promotion program for pre-ordering All New mu-X, customers will receive an useful gift set including: 1 Dash Cam, 1 Air Purifier and 1 Tires Pressure Monitoring Device.
All New mu-X is famous for a multi-utility vehicle and meets the Euro 5 emission standards. The ISUZU All New mu-X 2022 focuses on improving the exterior, interior, technology and safety features, ensuring the "For every experience" of the customer.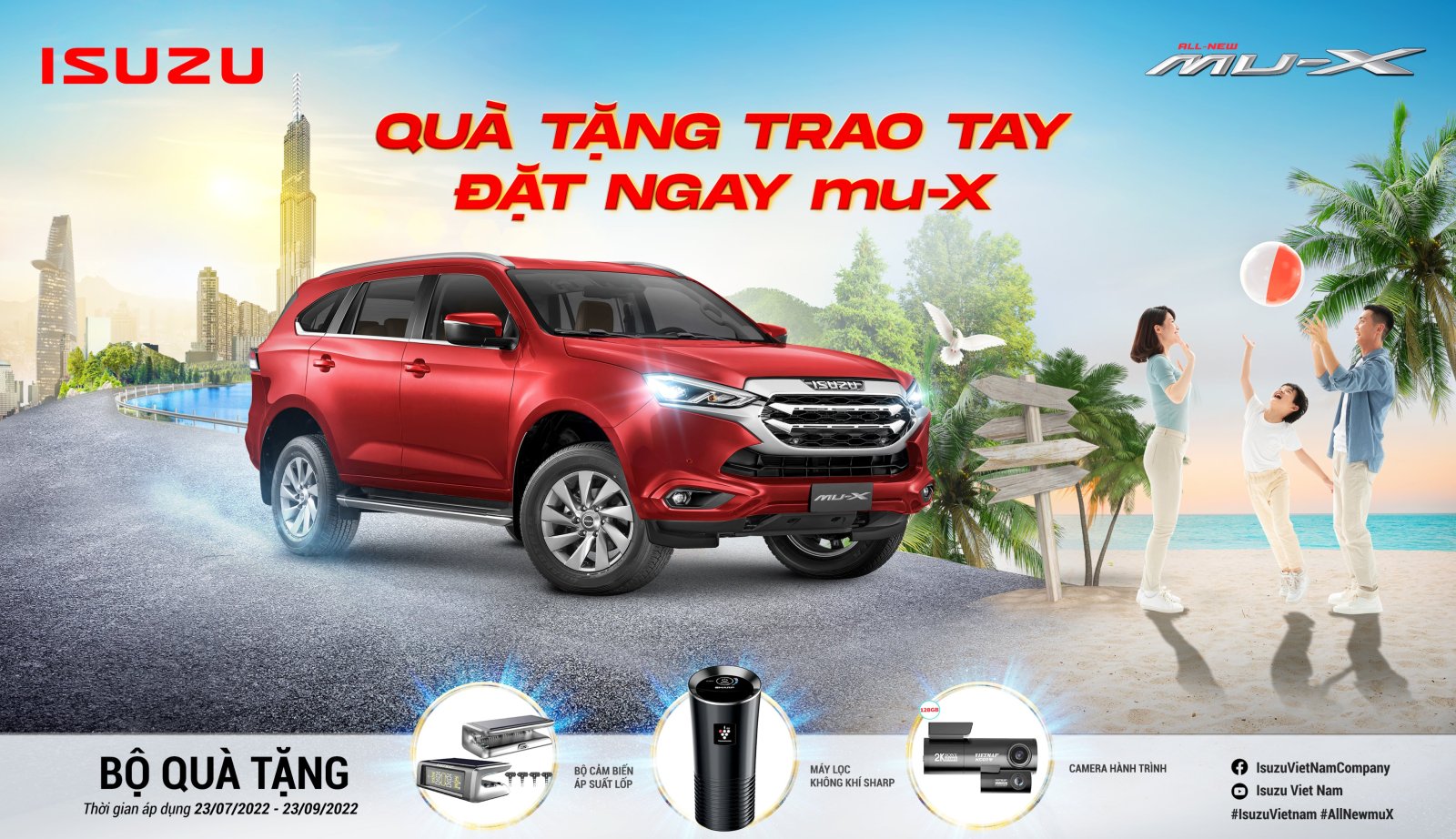 Details:
– Period: from July 23 to September 23, 2022
– Applicable models All New mu-X: Premium 4×4 AT, Prestige 4×2 AT, B7 Plus 4×2 AT, B7 4×2 MT
– Program content: customers who pre-order a vehicle during this period, will receive a very attractive gift set
PROGRAM INFORMATION

Model

Gift set

All New mu-X

Premium 4×4 AT

– 1 Dash Cam

– 1 Air Purifier

– 1 Tires Pressure Monitoring Device

Prestige 4×2 AT

B7 Plus 4×2 AT

B7 4×2 MT
All New mu-X – "Multi – Utility for every experience"
mu-X 2022 meets ASEAN N-CAP 5-Star standard – 5-star Southeast Asian safety standard to help customers feel secure and confident when choosing. In addition, mu-X 2022 is equipped with the ADAS – Advanced Driver Assistance System increasing safety while driving.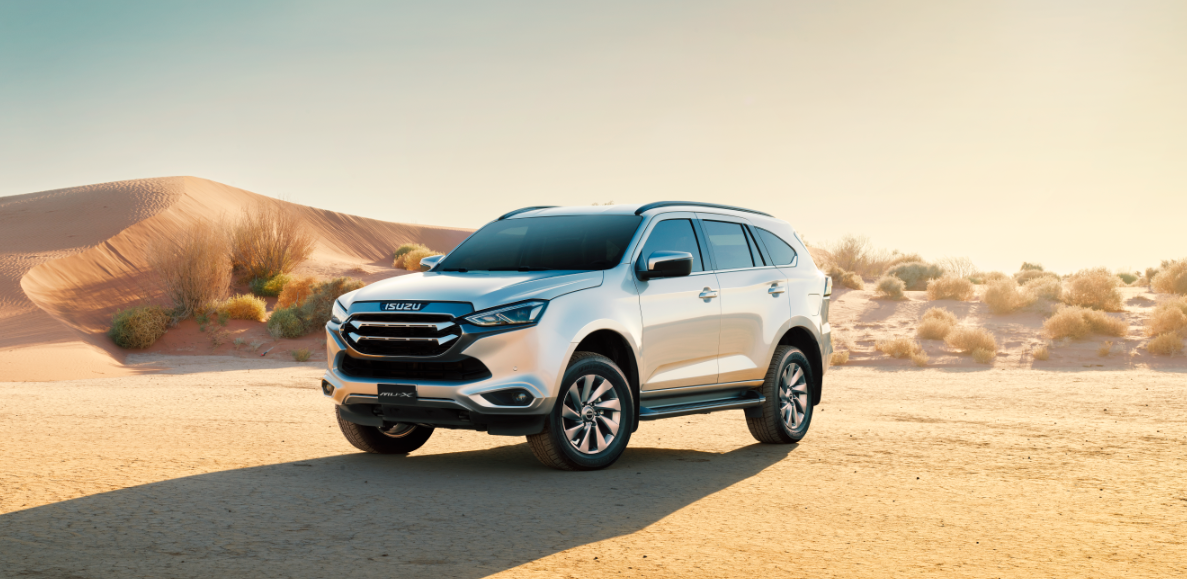 All New mu-X has changed spectacularly with a series of outstanding features to help customers have many enjoyable experiences with family and friends on every journey.
– Powerful, elegant and luxurious exterior
The front end of All New mu-X stands out with a more neatly trimmed grille. The slender and shiny chrome-plated crossbars create a unique elegance for the mu-X 2022.
– Modern interior and high-class convenient
All New mu-X's interior is elaborately created with impressive craftsmanship, which is reflected through the exquisite selection of high-quality materials that bring pleasure not only to your eyes, but also to your touches and senses.
– Superior technology and maximum safety
The famous diesel engine of Isuzu always represents the perfect balance of power, durability, and economy.
The warranty policy of Isuzu is the most attractive in the segment, 5 years or 200,000 km (Whichever comes first). Let's pre-order now to enjoy the ATTRACTIVE GIFT PROGRAM. The number of vehicles is limited, contact the nearest Isuzu Dealer for advice!
See product details at: https://isuzubacquang.com.vn/lcv-home-vn/
Isuzu dealers selling SUVs/Pickup : LINK